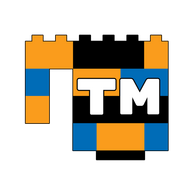 Artemiy "The Mugbearer" Karpinskiy
Freelance Digital LEGO Designer
Commission Info
---
Things I do:
Microscale Sci-Fi

Minifig-scale Sci-Fi

Brick-Built Bionicle

Brick-Built Characters

Digital LEGO design renders

Instructions booklets
---
Terms of Service
By commissioning me, you confirm you understand and agree to these terms of service
---
I accept payments exclusively via PayPal

Please research my price-list before committing to commissioning me. If you are not sure your order would fit your budget, please let me know your actual budget, and perhaps we may reach a middle ground.

To place your commission order, please contact me via e-mail, and I will send you a form to fill.

Digital LEGO models, as well as postptocess, can take me anywhere from 4 hours to couple of days, so be patient. If you order an instructions booklet, it may take several weekends to finish.

Due to the nature and speed of my work, I will not be sharing any WIPs unless it was discussed and agreed upon before the order was placed.

The model instructions orders are processed separately from the digital design orders due to the fact that I take extra fees per the amount of bricks in the model. Refer to the model instructions price-list for details.

I may choose to outsource the creation of model instructions depending on complexity of the design. If that is the case, the commission price may increase dramatically since I will have to pay the person I outsource the instructions to for their services.

I bear no responsibility or control over the LEGO part prices, either official or established by online marketplaces such as BrickLink.com.

I make it my responsibility to have all the bricks in the model instructions be available for purchase.

I may provide a price estimate generated by Stud.Io software per client's request and for no additional fee.

I may perform a price check-up via Stud.Io for an extra fee. See the model instruction price-list for details.

Along with an instructions .PDF I will provide an .XML file containing a bricklist ready to be uploaded to BrickLink.com for no additional fee.

I will not do commissions for free.

Commissions featuring hate related themes and/or materials will be declined.

Commissions featuring explicitly sexualized characters will be declined.

I reserve the right to decline any commission without giving an explanation.

I have the right to request additional compensation in specific cases outlined in my price list.

All payment is done upfront through an invoice. Commission will not be started until the payment is processed.

I may accept half upfront and half after the commission is complete, but only as a big exception.

I will not issue any refunds once the production have started.

It's client's responsibility to research and understand the PayPal service and it's payment process.

When ordering a commission featuring an Original Character (OC) or another design that has not been depicted in popular media, it's client's responsibility to provide an adequate reference and descriptions of desired details. That includes .IO or .LXF files if it's something not made by me.

It's the client's responsibility to provide written permissions from the owners of OCs or LEGO designs if they request the commission to feature a specific OC/design in question. Commission will not be accepted if I do not have an explicit permission from the owner. Respect their wishes, and mine.

It's client's responsibility to request the commission be private (i.e. not posted online), or to remain anonymous (i.e. the commission is posted online without the client's name/linkback).

After three minor edits, or one major edit, I will request a fee for any future edits to your commissioned piece. Fee will depend on amount of work required for your desired edit.

I will refuse to edit already finished and published piece, unless the edit is minor. What I deem a 'minor edit' is up to my discretion.

No physical goods will be shipped, all work is done digitally, and all the final images will be sent to the client by email.

The client can request an icon of the finished artwork for no extra price.

The client is prohibited from removing my watermark from finished pieces I send, or editing the piece in any way outside of cropping for an icon.

The client is permitted to upload the finished artwork wherever they choose, or use it as an icon, provided they must credit me with a link to my twitter or @TheMugbearer.
Price List: Digital Design
Custom digital LEGO design made in Lego Digital Designer
---
| # | Microscale | Figurine | Minifig-Scale |
| --- | --- | --- | --- |
| Raw Image | $10 | $15 | $20 |
| Basic Render | $15 | $20 | $25 |
| Basic Background | $20 | $25 | $30 |
| Complex PostProcess | $25 | $30 | $35 |
| | |
| --- | --- |
| Additional Models | $10-20 Per Model |
Price List: LDD Render
High quality image of a digital LEGO design, either raytraced via POV-Ray or rendered in Stud.Io, and then postprocessed in Adobe Photoshop
---
| # | Basic Render | Simple Background | Complex Background |
| --- | --- | --- | --- |
| Basic Background | $10 | $15 | $20 |
| | |
| --- | --- |
| Additional Models | $10 Per Model |
| Additional Renders | $10 Per Image |
Price List: Model Instructions
Custom .PDF booklet containing building instructions for a digital LEGO model
| # | Up to 200 Bricks | Up to 300 Bricks | Up to 400 Bricks | 400 Bricks + |
| --- | --- | --- | --- | --- |
| In-house | $10 | $15 | $20 | $10 Per 100 Bricks |
| Outsourced | $20 | $30 | $40 | $20 Per 100 Bricks |
| | |
| --- | --- |
| Additional Models In a Booklet | $10 Per Model |
| Model Price Check-Up* | $10 |
* A price check-up involves me using the Stud.Io software to reduce the overall price estimate of the model by replacing bricks for cheaper substitutes (for example a 4x12 plate with 2 4x6 plates) when it's feasible, as well as finding alternatives for expensive bricks and colors.